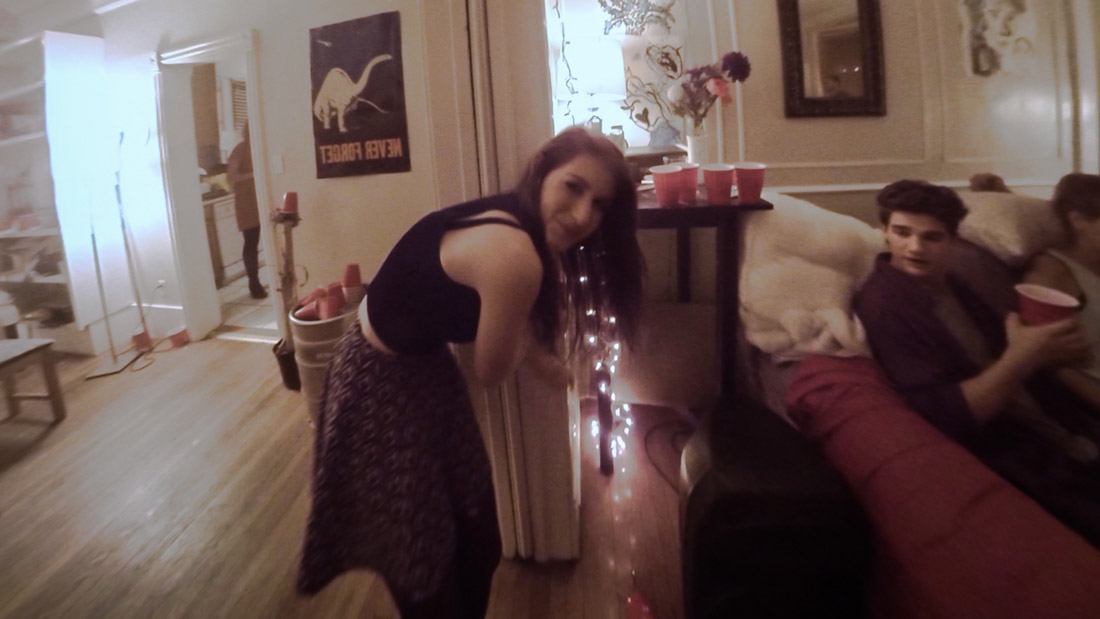 By filmmaker Rose Troche and VR pioneer Morris May, which tells the story of a date rape in two parts. The first is from the first-person perspective of a college boy and the second is from the point of view of an intoxicated college girl. The VR experience left many viewers queasy, not just from the dark subject matter but also from the woozy rocking of the camera.
You can reach out to filmmakers Rose Troche and Morris May for more information.
A Unique VR Experience
Perspective: The Party premiered at Sundance and is a 10 minute virtual reality project that addresses consent and sexual assault on college campuses. A young woman attends her first college party, her mind set on cutting loose and shedding the "shy girl" identity she's struggled with since high school. At the same party, an awkward, but slightly charming young man is hoping for a similar reinvention. Add booze and misinterpreted signals, and two different stories emerge out of what happens during the night's events. Perspective allows viewers to experience the same encounter from two completely different points of view.
This pilot program is happening thanks to help from the following companies/organizations:
ROSE TROCHE, CREATOR
Rose Troche is an award-winning writer, director, and producer of film, television, and New Media. Her works include Go Fish, The Safety of Objects, The L Word, Concussion, and much more. Her career began in experimental film, and she is pleased it is finding its way back with Sugar, a multipart narrative experiment that will begin production in early 2015, and with her collaboration with Morris May on Perspective.
MORRIS MAY, CREATOR
Morris May is CEO and founder of Specular Theory, a virtual reality production studio and creative technology lab. May has been a digital effects expert for more than 25 years, working on 30+ Hollywood films, including two Academy Award winners: Spiderman II and Happy Feet. As the CEO of Specular Theory, he researches, selects, and develops cutting-edge technology to make storytelling possible in the new, unexplored world of virtual reality.